I was asked by a relative if a live video stream could be saved for later viewing. I found the (m3u8) address for the live video stream by right-clicking the link on the website and used this in VLC. VLC is freedom software available from the VLC website.
From the VLC menu bar I chose Media > Open Network Stream
Then paste the address of the video stream into the space
Click the arrow on the right of the 'Play' button and choose 'Convert'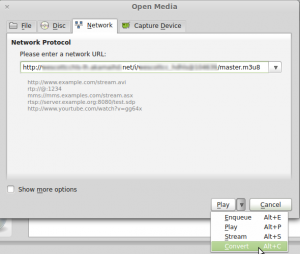 Within the 'Convert' dialog box:
Click 'Browse' and enter a filename/location for the saved video file
Tick the 'Display the Output' tickbox
Choose a Profile for the type of video to be saved. (I chose Theora+Vorbis but MP4 should work if the appropriate codecs are available on the computer)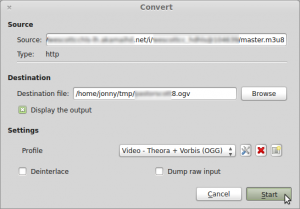 The video should then display and in the background the video will be saved to the file chosen. Clicking the stop button while the video is playing will stop the streaming and the saving.