My Google Drive (Google Docs) was a mess with outdated documents and a poor folder structure so I decided to start afresh by deleting everything and building a tidier folder structure.
Deleting everything presents a little problem and in steps Google Takeout – part of the Google Data Liberation Front. Google actually make it easy for you to leave their services and take your data with you.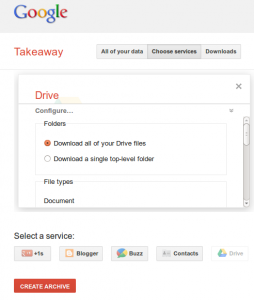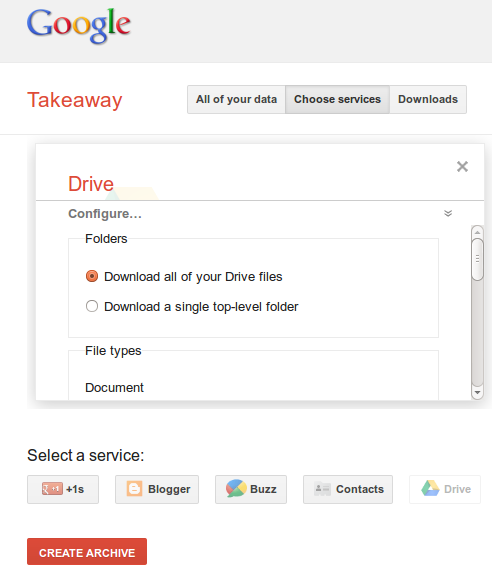 The service allowed me to download an archive of all my documents in Open Document format (MS Office can be chosen too) so I can now start fresh by copying up the documents I want to keep.