So my Raspberry Pi arrived a few days ago and I have now managed to get it out of the wrapper. After realising that I should have been using an SD card in the dedicated SD Card slot rather than trying to boot from one of the USB ports I was up and running.
On my Ubuntu desktop I used dd to dump the Debian Raspbian image to the SD card as follows:
dd if=./2012-07-15-wheezy-raspbian.img of=/dev/sdb
3788800+0 records in
3788800+0 records out
1939865600 bytes (1.9 GB) copied, 615.416 s, 3.2 MB/s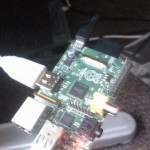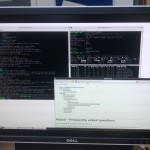 Next step is XBMC and a cheap remote control.