By default check_mk places icons under a 'hamburger' icon as shown below. I wanted the 'Custom Notes' icon to be visible at all times rather than being located under the actions icon.

To do that visit the 'Global Settings' menu item and under the 'User Interface' section find the option for 'Builtin icon visibility':

Then click 'Add new element' and choose the icon you want to be displayed – 'custom notes' for me but I also like having the graphs icon visible too.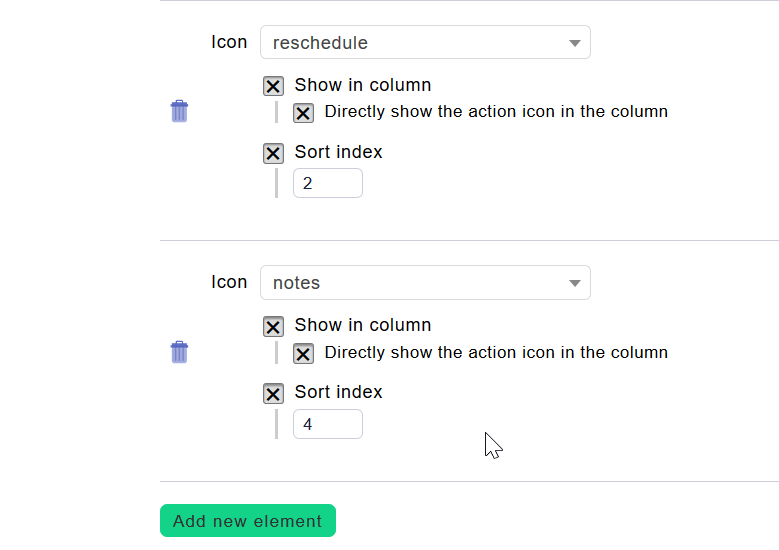 After activating the change the icon appears in the interface without requiring a click to open the 'actions' menu: